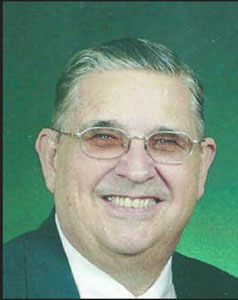 Emil Deucker
Emil Robert Deucker, 79, of San Antonio, TX, is in the hands of Our Lord. Born in Alton, IL on June 25, 1935 to Emil W. and Ethel Deucker, he passed away peacefully on January 19, 2015.
A passionate man who enjoyed travel, working with his hands, experimental aircraft and was a zealous reader. Emil was a graduate of Alton H.S. in January 1954, served four years in the U.S. Air Force before graduating from Southern Illinois University, Carbondale in 1963.
He worked for the Veterans Administration in Manual Arts Therapy. After retiring he sold real estate and enjoyed volunteering as an Airport Ambassador.
Emil was devoted to his wife, Marilynn of 53 years and children, Tamara Deucker, of Arlington, TX, and Stephen Deucker and wife Julie and three grandchildren, of Amelia Island, FL. Also survived by his sister Eileen Beach, of Pinellas Park, FL; his sister-in-law, Betty Brooks, of Alton, IL and brother-in-law, Bill Meyers and wife, Helen, of Lexington, SC; and loving nieces, nephews, cousin and friends.
A celebration of life will be 10AM on Saturday, February 28, 2015 at St. Andrew Presbyterian Church, 8231 Callaghan Rd, San Antonio, TX. Gifts may be made to the church.